If you've thought about getting your CNS certification, then you know how frustrating and confusing the process can be.
Despite your best efforts, your work toward CNS certification seems to be inching along . . . while friends and colleagues sail through and launch their careers.
What's the deal?

You watch other people's practices, businesses, and careers take off, and you wonder if that could ever happen for you.

Not only that, you've got tons of awesome ideas that you know would help people . . . if only you were able to get your message out.
We get it. We've been there. And now our CNS certifications are complete and our businesses grow by leaps and bounds every month.
You can do it, too! Imagine if...
...You quickly accumulate CNS internship hours in a way that works for your hectic lifestyle.
...You have the resources you need to figure out how to move from a nutrition student to a nutrition professional.
...You understand how to effectively study, and have twice monthly check ins, to help support your efforts.
...You work with a mentor to create a plan that shows you how to get exactly where you want to go in your career and business.
...You could stop struggling with getting hours supervised from different sources and have everything simplified and organized for you while still having the opportunities that multiple supervisors provide.
Yes, you can get your CNS certification and grow your nutrition career in a way that balances work and fun while at the same time honing your clinical and entrepreneurial skills.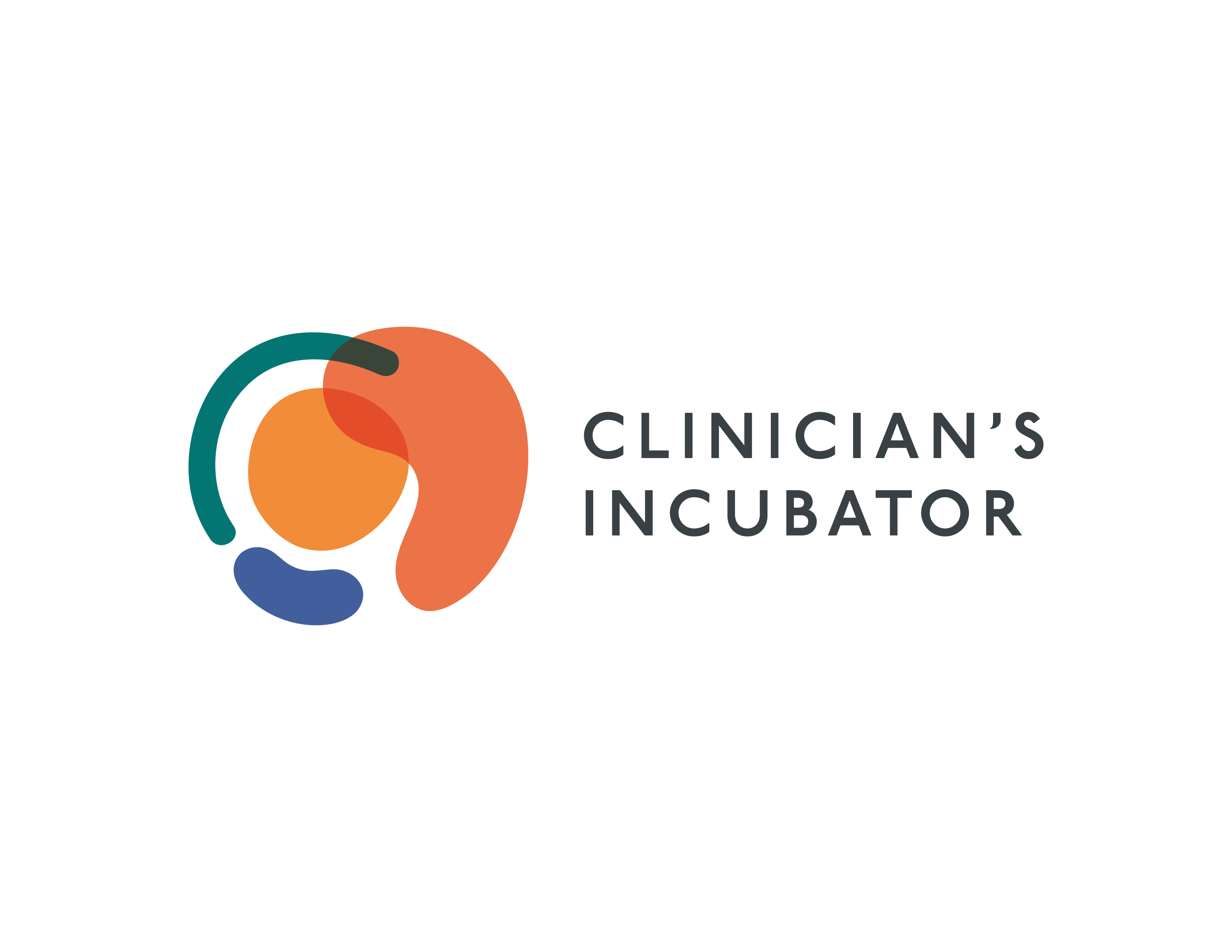 We created The Clinician's Incubator (TCI) to share the EXACT strategies and tools that enabled us to pass the CNS exam the first time, quickly finish our internship hours in a way that actively helped our business plans, and launch our private practices so that we could have the profitable, healing careers we always wanted.

We haven't always had it together. Just a few years ago we were struggling to understand the certification process, study for our exams, and get someone to proctor our hours while at the same time juggling business building efforts.
We each tried different internships, but walked away with the wish that things were simple, and that we could have more than one person's perspective on our challenges.
That's why we launched TCI. We want to help other early career nutrition professionals avoid the pitfalls that we stepped into. We want to help you pass the test easily, optimize your internship hours to be TRULY USEFUL to you, all the while making sure you reach for your dreams.
TCI combines the simplest, most effective strategies to accrue hours, pass the test, and rapidly build your business and career with heaps of tools, advice, and guidance to give you a fool-proof way to launch your dream.
Valuable Monthly Content Includes:
1 hour individual clinical supervision: Solve confusing client cases, gain insight into your specific needs.

2 hours group mentoring: Meet with a small group twice monthly to solve clinical challenges.

1 hour case study review: Get tips and tricks you were never taught in school and apply it to real-life cases.
AND . . . you get the following bonus material:
Practice Incubator, a 12-week online course outlining how to easily launch your private practice, from choosing a business name, through legal entity formation (and legal forms!), choosing office space, deciding on a marketing plan, and more, a $499 value!
Clinical Intensive, this online course outlines how to give truly client-centered care, and helps early nutrition professionals figure out what TO DO in session with clients, both in the initial appointment, and in follow ups.
AND . . . coming in October 2019, we'll also include a very special treat for CNS test takers . . . more information coming soon!
Customized Hours Set the Foundation
You pick the type of hours that give you a SOLID foundation for future growth and works with your schedule.
You can change your supervisor every month to get different perspectives on a case, explore different niches, or hear how someone else has grown their business.
Grow Your Skills, Nurture Your Niche
Work with your colleagues and mentor to move your business goals forward through accountability and support.
Learn the vital things you need to know when dealing with tough clients.
Build Knowledge, Explore New Ideas
Learn from real-life cases with labs with a different clinical theme each month.
Spend time deepening follow-up and monitoring skills (what you don't get in school)
Hone eating behavior skills, because your relationship with food will impact every client you see for the rest of your career.
Learn about treating eating disorders and mental health conditions from a functional perspective. Learn when it's time to refer out.
Check out our monthly themes for the education portion of your internship:
Mental Health: Crazy is a Technical Term
Eating Behavior: The Good, The Abnormal, and the Truly Terrifying
Eating Disorders: The Deer in Headlights Look Doesn't Look Good on You
Stress Hormones: All the Reasons You Feel Like Crap
Metabolic Syndrome: Less Fun Stuff, More Technical Stuff (Unless You Are Into That In Which Case You Do You)
Sex Hormones: Helping Your Clients (Indirectly) Get It On, But Not Like That
Gut 1: All the Crap that Comes with IBS, Constipation and Diarrhea
Gut 2: Seriously, Just Absorb Something (IBD, Celiac, SIBO, GERD)
Thyroid: When the Thyroid Gland is Being a Jerk
Allergies and Immune: Seriously Dude, What Don't You React To?
Pregnancy: Your Client is Knocked Up, Now What?
Musculoskeletal/Pain/Neurological: All the Ouch
Course Curriculum
Things to do
Available in days
days after you enroll
Mental Health: Crazy is a Technical Term
Available in days
days after you enroll
Eating Behavior: The Good, the Abnormal, and the Truly Terrifying
Available in days
days after you enroll
Frequently Asked Questions
How long does the internship last?
The first four modules are the most critical, so we ask that all interns complete at least 4 months with us. Beyond that, you can add months as needed! We expect most people with 500-600 hours generally complete the internship in 6 months, and those with less than 500 hours under their belt may need 8-12 months.
What skills do I need before starting an internship?
Definitely having some ideas about how to actually see clients (how to structure a session, how to document, etc), will help. Basically, you need to be in a position to act as a nutrition intern, starting to see clients of your own.
What makes this program different?
There is more than one way to do the business of nutrition, and we want you to be able to discuss 3 different ways of treating SIBO, or 3 different ways to approach anxiety. Because learning that there is more than one "right" way to do things will help you develop your own unique methods. Humans (clients) have personal preferences, beautifully complex psychology, various budgets, and diverse cooking skills; you can't slap a protocol on someone who simply isn't the right fit. With this internship, you will learn to be evidence-based and client-centered.
What will this internship prepare me for?
This internship will prepare you for outpatient-level private practice.
What will I expect to learn through the education modules and group sessions?
We will have a rotating monthly focus for the webinars. In some months, you will be given a real life case study with lab results and will be asked to provide specific recommendations - and then we will go over it as a small group of 6, allowing you to see not only how the supervisor treated the case, but also how members of your group did as well. In terms of subject matter, we will focus extensively on GI, autoimmune, hormones, disordered eating and eating disorders, as well as other common conditions.
Want to know how the TCI internship will TRANSFORM your business and career? After completing the internship, you'll...
>> Have up to 1,000 CNS hours completed in a way that supports your goals
>> Finally stop feeling like stuck in your business, and have a clear path to moving forward
>> Be on your way to passing the CNS test with ease
>> No longer feel mystified by the ins and outs of nutrition private practice (including EMRs, note taking, and insurance!)
>> Finally feel you can DO this. You've got the tools, the know-how, and the strong foundation to reach for your dreams
A Letter from Liz, Meg, and Alyson
[Founders of The Clinician's Incubator]
We know you have a lot of choice when it comes to getting your CNS internship hours. We really encourage you to reach out to us with questions, we want this to be the right fit for all of us. The process of getting your CNS can be daunting, but it doesn't have to be. Join us in one of our regularly scheduled Facebook Live sessions about CNS supervision, and the test prep process.
— Alyson, Liz, & Meg